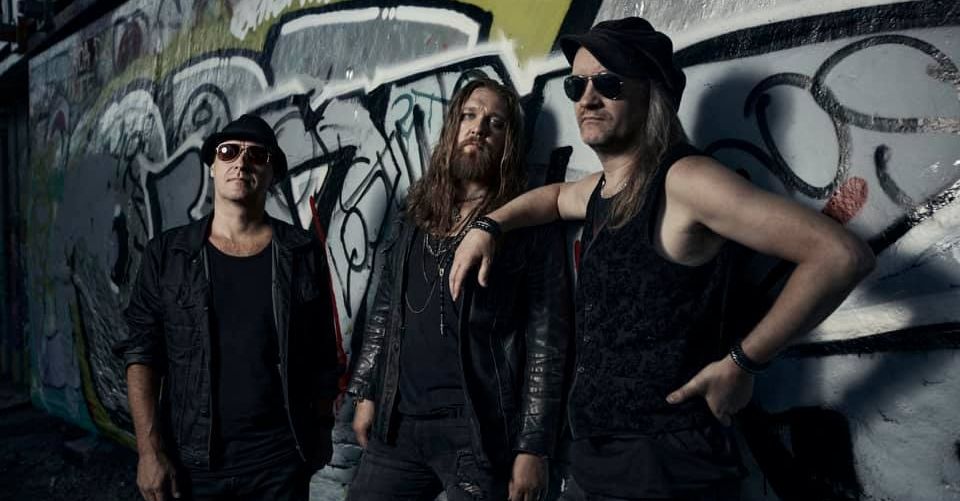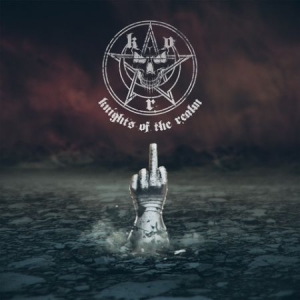 KNIGHTS OF THE REALM
This is a power trio that bring the thunder and prove that heavy metal is still very much alive in 2021!
Knights Of The Real is many years of heavy metal experience combined into a pure vicious heavy metal machine. Larry "The Hammer" Shield (Lars Sköld) has toured the globe and recorded with legendary band Tiamat for as long as he can remember, and is without a shadow of a doubt the band's backbone. Magnus "Megalomangan" Henriksson has been making history with his band Eclipse since the end of the 90's and is a bonafide guitar hero, who's both capable of some heavy duty riffage as well as delivering gorgeous melodies. Mean Machine (Marcus Von Boisman) has been working in the shadows of metal for many years, and played with Swedish bands Windupdeads and Stormen. And as far as the Mean Machine goes, well, the name says it all! He delivers the soaring rock vocals we all love, with attitude and feeling.
The love for classic heavy metal is the driving force behind this band. The aim from the beginning was to write heavy metal hits that should, or could, have been on the albums they grew up listening to. When the songwriting process began, it was like opening Pandora's box. The overall feeling was that those songs were calling out to be written and to be played, and the band's collective ideas, dreams and experiences merged into something new, something that can hopefully lure a new generation of rockers into that metal club we all love.
From the first note on their self-titled album (released November 12th, 2021) to the last, they deliver their own lovingly crafted blend of classic 80's metal. And for once the critics all agree… Here are some words of praise for the"Knights Of The Realm" album:
Rock Hard (Germany) – 8/10
Deaf Forever (Germany) – 8/10
Schweres Metal (Germany) – album of the Month
Burrn! Magazine (Japan) – 87/100
Powerplay Magazine (UK) – 8/10
Norway Rock Magazine (Norway) – 4,5/6
Eternal Terror (Norway) – 5/6
Metalized Magazine (Denmark) – 8/10